I'd rather see them do something with nice, stylish 2D art. But I'd rather see just about anything other than Ep. 1 graphics. These new shots may be a little bland, but at least they're competent. Ep. 1 is one of the ugliest games published by a major game studio that I've ever seen. It looks like they took elements from several totally unrelated games that used totally different art styles and then shoved them together, like some kind of hideous experimental collage.
Here, let's take a moment to really appreciate it.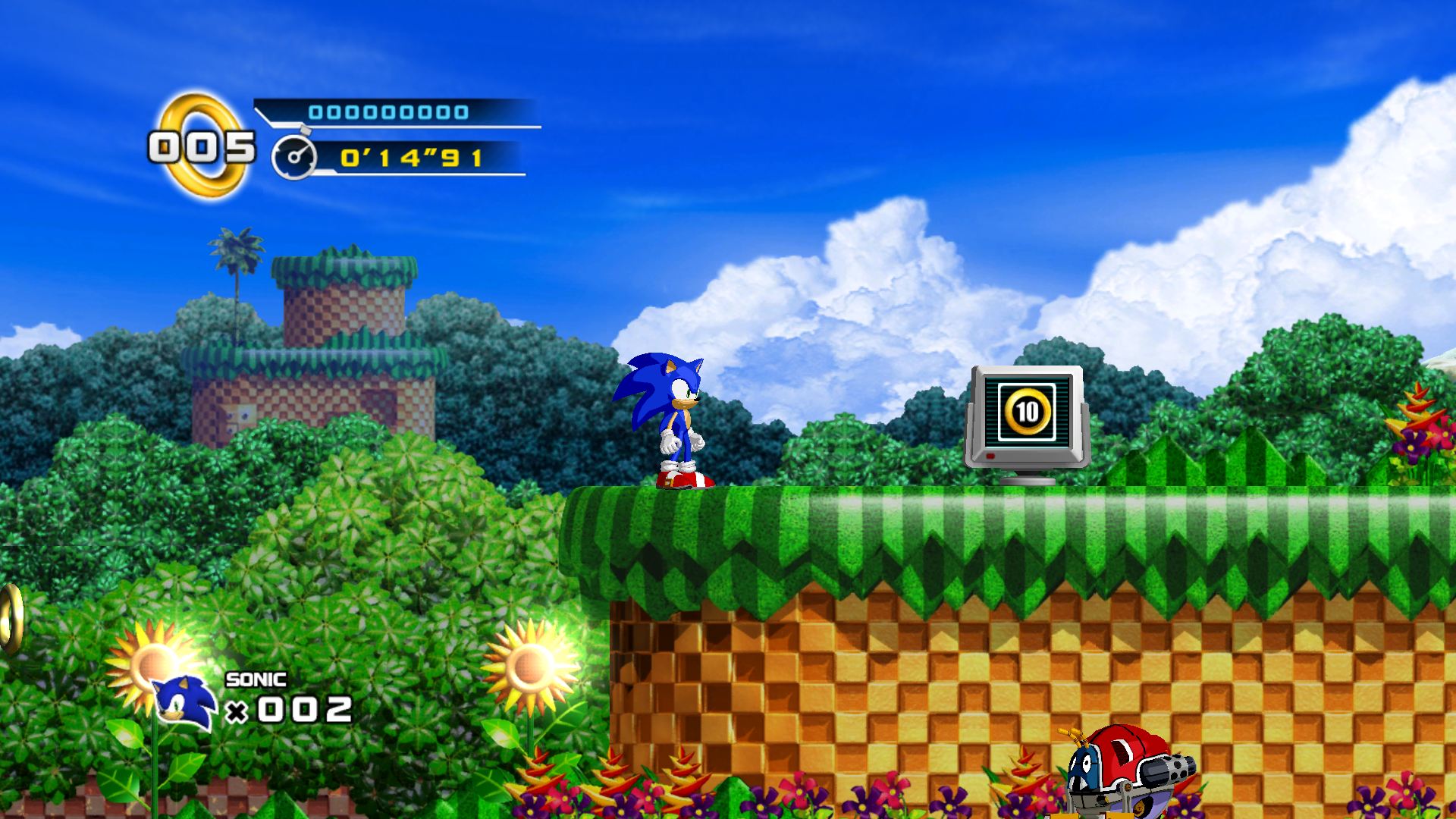 I'm not sure what my favourite part is. It might be the ugly-as-hell, Donkey Kong Country esque plastic bushes, which are conveniently coloured the same shade of green as the ground and flower stems to help make the hierarchy of surfaces more confusing. It might be the complete lack of colour theory. (You know what looks great? Using 8 million different shades of hot and cool greens at the same time!) It might be the fact that it looks like they used someone's desktop background photo for the clouds and sky. But if I'm really honest with myself, it's probably the shiny lens-flare-esque things on the yellow flowers.
BLECH!